19th Annual 2021 Casas for CASA Playhouse Raffle
Win a custom-built themed playhouse from CASA!
Macon County CASA invites you to participate in our 19th annual Casas for CASA Playhouse Raffle fundraiser.  The Casas for CASA Playhouse Raffle is an annual fundraiser to benefit the Macon County Court Appointed Special Advocates (CASA) Program, a non-profit that recruits and trains community volunteers to serve as advocates for abused and neglected children in the court's care.
We are seeking your support to help Macon County CASA continue to advocate for our community's children in foster care.  In 2020, there were over 630 cases of abuse and neglect to children in Macon County.  CASA has served over 400 of these children with 200 volunteer advocates.
2021 Title Sponsors
See our 2021 Playhouse Designs
These winning designs have been professionally built by the Decatur Metro Homebuilders Association and painted by Hartwig & Callarman Painting Co.
Raffle tickets will be available  now through June 4. The final drawing will be June 4 at Central Park!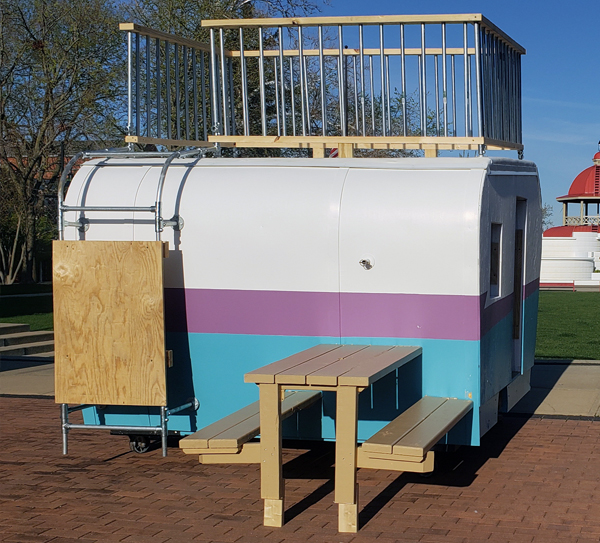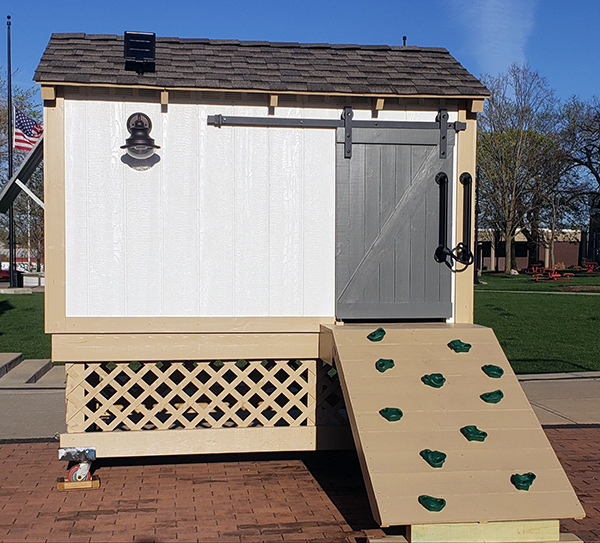 CASA Playhouse Sponsorships
As a business owner or an individual, you can choose to support the CASA Playhouse Raffle as a sponsor! CASA's event offers a great opportunity for advertising with name and logo recognition on TV commercials, the CASA website, social media, playhouse posters placed at Central Park, downtown Decatur, and on all 8,000-10,000 tickets to be sold.
Take a look at the 2021 CASA Playhouse Sponsorship brochure for more information!
Our two playhouse designs for 2021, "The Coop" and "Happy Camper", will be professionally built by Josh Milligan, the Metro Decatur Home Builders, Doug Davison, Ted Paine, and other professional builders as well as professionally painted by Hartwig & Callerman Painting Co.
Raffle tickets are now on sale! Both playhouses will be housed in Central Park at downtown Decatur for community members to view, walk and drive by and take pictures of!  Final drawing will be on June 4.